I am a Licensed Psychologist in St. Paul, MN. My literary interests include poetry, short stories, and drama more than novels (short attention span, I guess). I'll post some haiku written over the years. Another category is Visual Verbal Jokes, some which appear on the www.mentalflossmedia link already. I keep looking for Finnish poets whose work I like, and that also is on that link, with my hope to add more as soon as possible.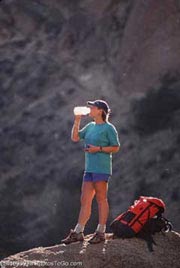 This picture is not me, but it represents the drinking patterns prevalent in Arizona among poets I spent a week with. If you want to explore that experience, go to the Dine Time website by clicking on FAVORITE LINKS.
Here I may include a little history of how my interests in poetry developed from High School through College and on to current interets.